Welcome to our teleconference service on Sundays at 3:00 pm call 401.283.2727 Pin 92348
Please Mute your phone
YOUR LIFE HAS VALUE

Have you ever asked the question, what am I living for? What is my purpose in life?
Those are healthy questions. Your answer is what's important.
What/who are you living for?
What is your purpose?
Paul stated, " For me to live is Christ, and to die is gain." Philippians 1:21

Sidewalk Prophets penned a song.

"If I rise, let me rise on you
Not on all of my successes, my sting or my pursuits
If I lose, let me lose my life
Cuz if I belong to Jesus, the flesh is crucified
For me to live is Christ
For me to live is Christ
for me to live is Christ, to die is gain
If I grow, let me grow in You
whilt the seeds of wanting more
ripped and pried out by the roots
and if I'm still, let me hear You speak
Not the tone of my transgressions,
but the song of the Redeemed
For me to live is Christ
For me to live is Christ
For me to live is Christ, to die is gain
For me to live is Christ
For me to live is Christ
For me to live is Christ, to die is gain
My great desire is to be with You
But this is the place you chose for me
this is the place you chose for me
to lift my cross and give everything
this is the time you gave to me
this is the time you gave to me
For me to live is Christ, For me to live is Christ
For me to live is Christ, to die is gain
I'll never be the same, I'll never be the same
For me to live is Christ, to die is gain."

Our life is not dependent upon successes. Not where we live, what we drive, the level of education. Who we marry, how beautiful or handsome they are. Our family tree or how eloquent we speak. It is all "dung."

Paul wrote: "Yea doubtless, and I count all things but loss for the excellency of the knowledge of Christ Jesus my Lord: for whom I have suffered the loss of all things, and do count them but dung,(manure) that I may win Christ." Philippians 3:8

Everything pales in comparison considered "dung", "for the EXCELLENCY of the KNOWLEDGE of Christ Jesus...that I may win Christ."

That intimate relationship with THE KING!
That is why we live. To have that oneness with him. To live for Him.
Our purpose is to be a harvester of souls.
We come into alignment with THE KING to bring souls into THE KINGDOM.

Paul speaks again.
"We then, as workers together with HIM, beseech you also that ye receive not the Grace of GOD in vain." 2Corinthians 6:1

Together with HIM, co-laboring to bring souls into the KINGDOM through HIS GRACE.
"For by Grace are you saved through faith, and that not of yourselves: it is the gift of GOD: not of works, lest any man should boast."Ephesians 2:8-9

To live is enter into an intimate oneness with Christ. To willingly sacrifice your life, your everyday living with the cross in view, "to die is gain." To fulfill our purpose is reaching beyond our comfort zone to reach one for Christ.

Everyone has a calling on their lives. It is not a "prophetic word" spoken over you. Yet, how we win souls differ. For some it is teaching, for others, it is preaching. For others, it is the marketplace ministry. Using your vocation to win one to Christ.
You must be a soul winner; you must be vitally involved in reaching the world with the gospel of Jesus Christ.

Be addicted to
KINGDOM living,
KINGDOM loving,
KINGDOM expansion.
Let's make our life valuable through sanctification, intimately knowing Jesus, fixing our eyes on HIM. Living a surrendered life by allowing HIM to be Glorified in us.
Let us join with Paul, "For me to live is Christ and to die is gain."
10 That I may know HIM, and the power of his resurrection, and the fellowship of his sufferings, being made conformable unto his death;
11 If by any means I might attain unto the resurrection of the dead.
12 Not as though I had already attained, either were already perfect: but I follow after, if that I may apprehend that for which also I am apprehended of Christ Jesus.
13 Brethren, I count not myself to have apprehended: but this one thing I do, forgetting those things which are behind, and reaching forth unto those things which are before,
14 I press toward the mark for the prize of the high calling of God in Christ Jesus. Philippians 3:10-14

The purpose of HIS life and death, so we can KNOW HIM.
So we can understand HIS resurrection POWER.
So we can have the fellowship of HIS sufferings.
So we could live an eternal life.
We have not apprehended perfection, but we leave behind all worldly things, distractions, hinderances, yes even successes if it stands in the way of THE KING.
We reach forward, we press towards the prize. The high calling of GOD in Christ Jesus. Selah! (Think about it)

Join me in reading the books Paul wrote. Let's take the journey together. Our end goals are intimacy with Christ, through living a sanctified life pleasing and acceptable unto our LORD. To understand the depravity of man and the love of a KING who saved US!

Read in this order.
I Thessalonians
Galatians
1 Corinthians
2 Corinthians
Philemon
Philippians
Romans

When you have completed your reading send me an email, pray@btwministries.org
Tell me about your life-changing experience, through your reading.

In HIS Love
---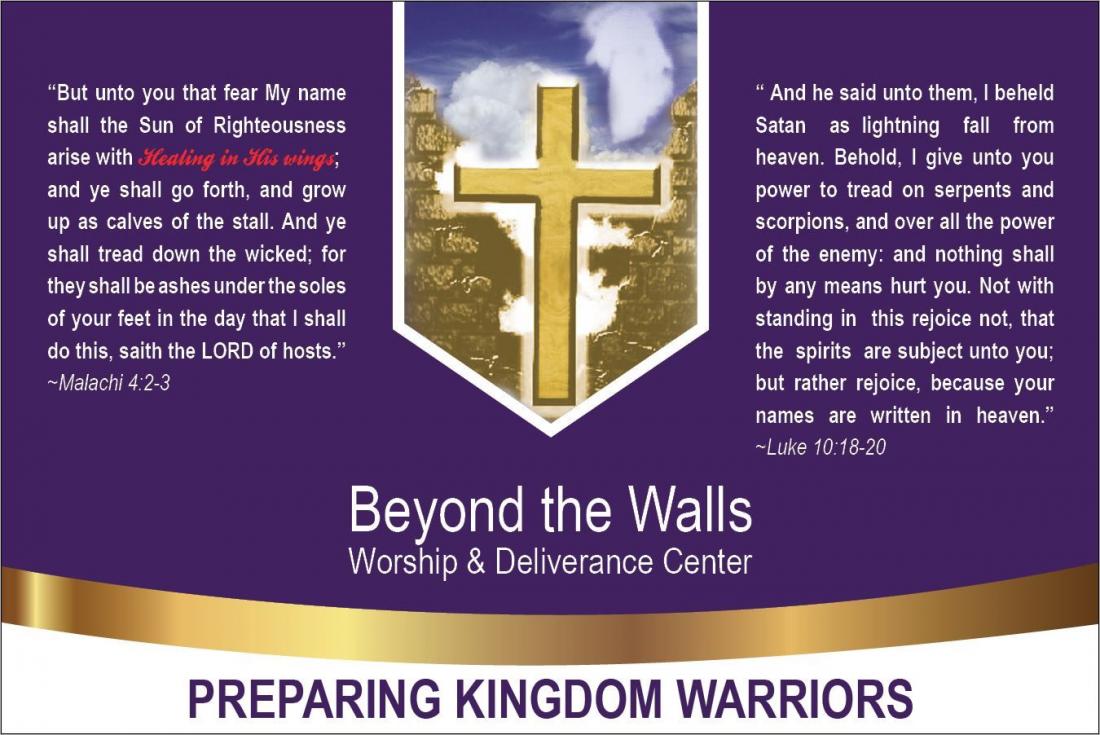 BTW Worship & Deliverance Center Intl.

Who is BTW? We are an innovative, friendly body of Christ. We are a place where worship is a Lifestyle. We teach lives can be transformed by the presence of God through the practice of applying THE WORD, Prayer, Worship, and Fasting. We are a place that believes in Healing and Deliverance. A place for those who are broken, lost or want to experience more of GOD'S Love. A place where hope for your life can be found through an intimate relationship with Christ.
BTW is a place where CHRIST IS THE HEAD.
********************************
Life Coach Training www.rhemalifeinstitute.com visit the website
Phone: 408-337-7198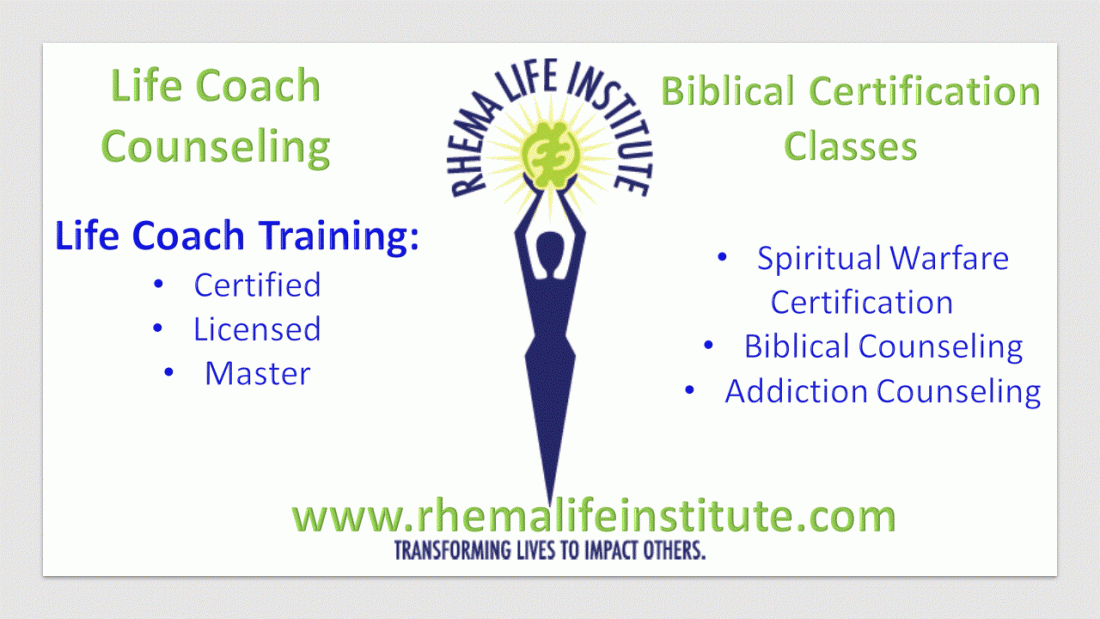 Homeless Ministry
Homeless Ministry Outreach. We serve in the parks of San Jose, side of the road campers and downtown S. J.
Street Ministry/S.W.A.T Team
Street Ministry Outreach. Come help us reach others and pray for them, all with the Love of Jesus.
********************************************************************************************************************************************
* In all of our community-based ministries, we can always use a helping hand. Give us a text and join us. 408-337-7198
OUR MISSION...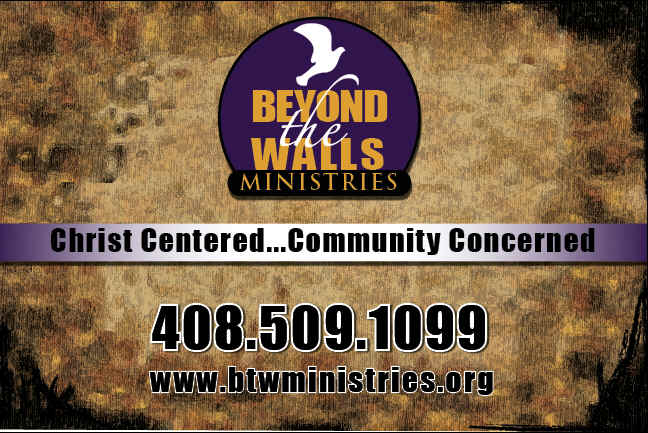 B.T.W. MINISTRIES was birthed to help show GOD's love; by breaking down satans strongholds.
We have surrendered to be the hands of GOD, to serve; the ears of GOD to listen to HIS direction; the feet of GOD to follow the pillar of cloud by day and the fire by night; the arms of GOD to hold HIS people; the heart of GOD to love ALL HE sends our way.
Text BTWPray to 50155
For your donations
HOME...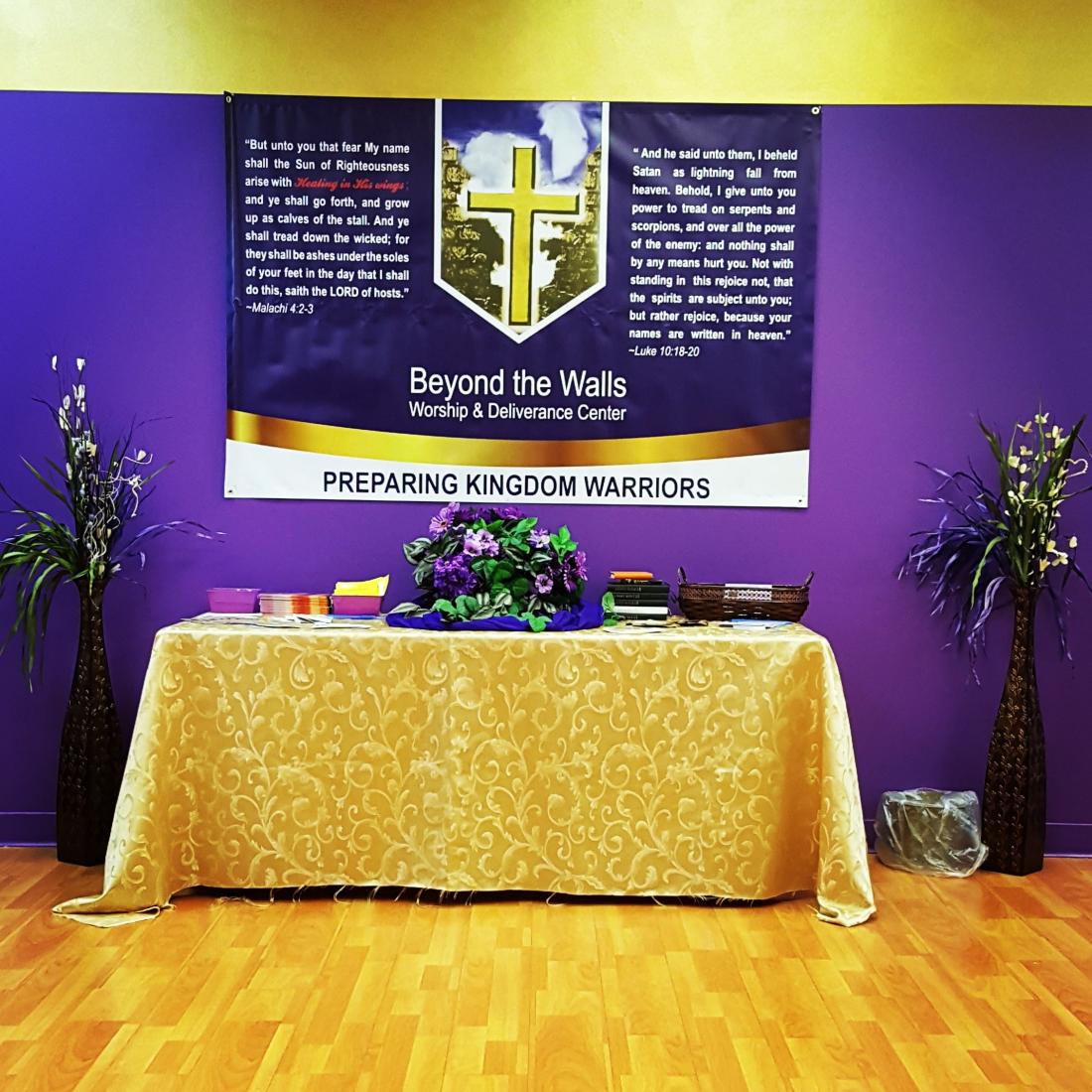 BTW Worship & Deliverance Center has been birthed to create a home for those looking for the word of God and healing.
We Welcome you and are so glad you made it home. It has been a long journey, but you are here. We often search the world for acceptance and love and find ourselves empty and depleted. It is only when we have exhausted all means, can we find God. We all need a place where we can be ourselves and begin to heal our broken hearts. Every soul needs a starting point. BTW WORSHIP & DELIVERANCE CENTER provides just that! We are a place where we can begin to build our own individual relationships with GOD. HE is the head of this household. And we all know there is no place like home.
LOOKING FOR A DELIVERANCE?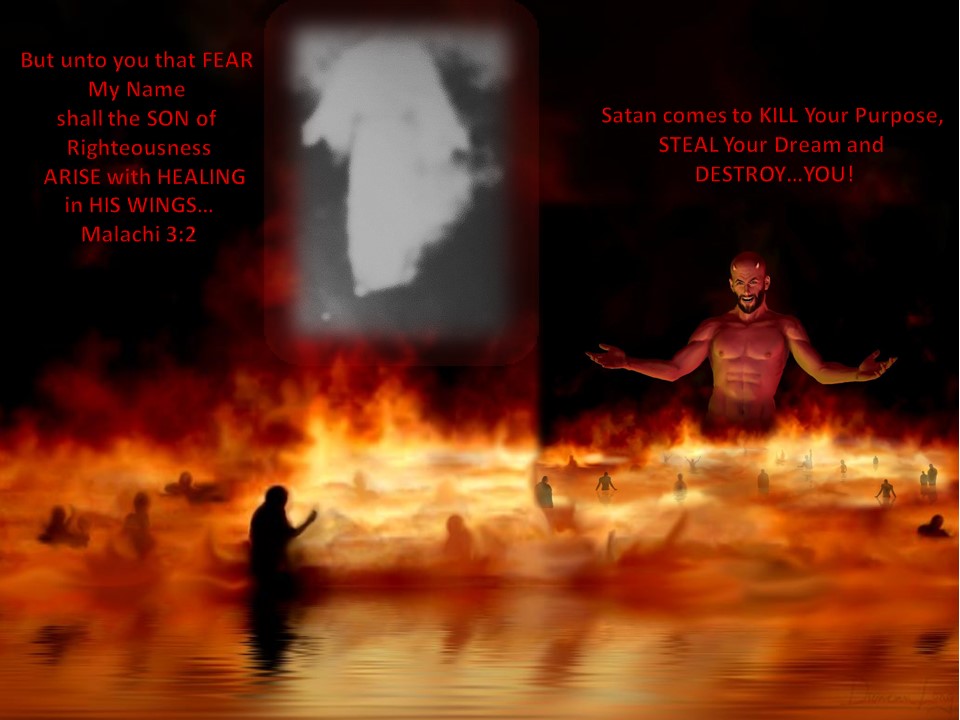 Maybe you are looking for a deliverance site, or perhaps inner healing. GOD is the only true deliverer and healer. We surrender to GOD for your deliverance and healing. We listen to Him as He takes the lead. God receives ALL Glory and Honor for your healing, we are only HIS vessels.
Whether you are experiencing something unusual in your life, body or home, we are here under the guidance of God to "set the captive free."
Text BTWPray to 50155
For your donation

Beyond The Walls Ministries International Announcements
Join us on Sundays at 2:30pm

Daily Bible Verse
5/21/2019
"And so I tell you, keep on asking, and you will be given what you ask for. Keep on looking, and you will find. Keep on knocking, and the door will be opened. For everyone who asks, receives. Everyone who seeks, finds. And the door is opened to everyone who knocks. Luke 11:9-10