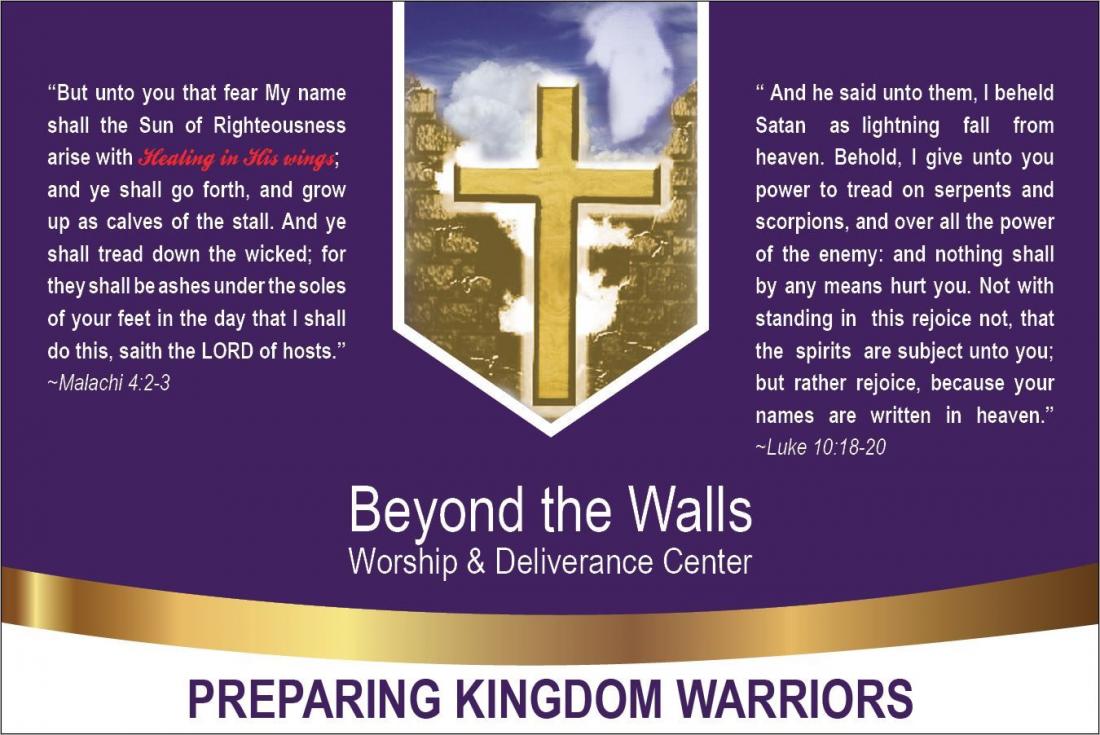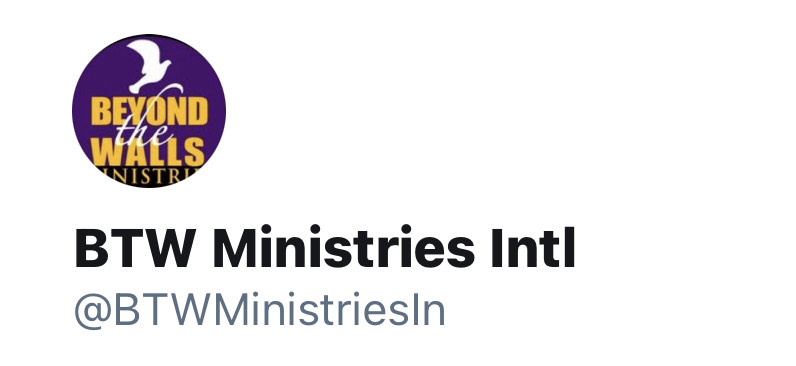 Sunday Services are on Twitter 2:30 PM
Noonday prayer Monday through Sunday
Call: 408.444.6499
Wednesday - Zoom Bible study. @7:00 PM
Email: pray@btwministries.org for log-in information.
*PRAYING for KINGDOM MEN on Thursdays 8:00 PM 408.444.6499
Fasting Days are Wednesdays and Thursdays
*15 minute Life Coaching Sessions/Prayer on Saturdays at 12:00 noon 408.444.6499
*Visit our our Life Coaching Website at www.rhemalifeinstitute.com
*PRAYING for Churches and Leaders on Sundays at 12:00 noon
PST-408.444.6499
"PSALM 91" READ IT EVERY DAY.
WE ARE DECLARING GODS WORD OVER OUR NATION!
We will not give in to FEAR, we choose to TRUST!
GOD WOULD NONE SHOULD PERISH! NOT EVEN YOU!
REPENT! For the KINGDOM of HEAVEN is at hand.
********************************************************************
Dear Kingdom Warriors!
We are dealing with a victimization society. Victims of COVID-19, victim to the economic downfall, natural disasters, government fallouts, family fallouts, uncertainty is everywhere. As a nation, we need G-D! When we entertain the spirit of being a victim, we open the door to SELF-PITY. Every thought must be taken into captivity.
1 Peter 1:13
"Wherefore gird up the loins of your mind, be sober, and hope to the end for the grace that is to be brought unto you at the revelation of Jesus Christ;"
If we miss the hope of Grace in Jesus Christ victimization will erode into Self-pity! This is one of the termites that eat away at our intimacy with G-D. Feeling sorry for ourselves. Comparing ourselves with others, what another person has that we don't have. Loathing ourselves over situations that G-D has allowed.
Job 10:1
"I loathe my life; I will give free utterance to my complaint; I will speak in the bitterness of my soul.
SELF PITY!!! Places us in a "victim" mentality. We declare, "woe is me, look at what is happening to me, feel sorry for me, join me in this pity party." Job cursed the day of his birth. He was a victim of calamity, although he declared, "The Lord giveth and The Lord taketh away blessed be the name of The Lord." Job 1:21 Job allowed himself to be distracted with his woes. He begins to feel sorry for himself.
Job 3: 11-16
11"Why wasn't I born dead?
Why didn't I die as I came from the womb?
12 Why was I laid on my mother's lap?
Why did she nurse me at her breasts?
13 Had I died at birth, I would now be at peace.
I would be asleep and at rest.
14 I would rest with the world's kings and prime ministers,
whose great buildings now lie in ruins.
15 I would rest with princes, rich in gold,
whose palaces were filled with silver.
16 Why wasn't I buried like a stillborn child,
like a baby who never lives to see the light?

How can we expect G-D to work in our lives when we lack the FAITH and TRUST to move the mountain that is standing before us. SELF PITY is eroding away our faith. It brings in hopelessness, anxiety, worry, doubt, fear depression, and finally death. We reach to numb its actions in our lives with drugs, alcohol, sexual affairs, food, being mean to others, outbursts of anger, etc. Why? Because we allowed SELF PITY to take up residence in our home. The Father has compassion on us, HE understands our frailty and wants us to TRUST HIM, even when we don't understand everything that is happening around us.
Psalm 103:10-14 10 He does not punish us for all our sins;
he does not deal harshly with us, as we deserve.
11 For his unfailing love toward those who fear him
is as great as the height of the heavens above the earth.
12 He has removed our sins as far from us
as the east is from the west.
13 The Lord is like a father to his children,
tender and compassionate to those who fear him.
14 For he knows how weak we are;
he remembers we are only dust.
Warriors!!! Self-pity is serious! It is dangerous!! Put out that fire!
II Corinthians 10:3-5 We are human, but we don't wage war as humans do. 4 We use God's mighty weapons, not worldly weapons, to knock down the strongholds of human reasoning and to destroy false arguments. 5 We destroy every proud obstacle that keeps people from knowing God. We capture their rebellious thoughts and teach them to obey Christ.
TRUST G-d! Have faith. HE knows what is best, for our good, for HIS GLORY!
G-D'S LOVE
Blessings & Honor
************************************************************************************************************
************************************************************************************************************
ONE NATION UNDER GOD! GOD THE FATHER, GOD THE SON, GOD THE HOLY SPIRIT!!
PRAYER LIST
1. PRAY! Those struggling with fear, anger, addictions, and suicidal thoughts.

2. PRAY! For the families who have lost their loved ones to COVID-19 and those needing God's Healing Touch, during their affliction with COVID-19.

3. PRAY! Provision and peace for those without work/income.

4. PRAY! The lost, unsaved, hopeless, prodigals, the lukewarm and cold-hearted, atheist and agnostics.

5. PRAY! Prayers for wisdom, protection, discernment, and a drawing closer to the Lord for President Biden, his entire household, and office administration. Vice President Harris and her family.

6. PRAY! Truth, justice, and the fear of the Lord (beginning of Wisdom) to arise within our governmental leaders!

7. PRAY! Prayers that the Church, in general, will not return to what it was before COVID-19. For Pastors and Ministers will set aside enough time to allow the Lord to speak and the Holy Spirit to flow as we wait upon Him...His Agenda, not man's...His Kingdom come, not man's...salvations, deliverances, healings, words of knowledge, tongues with interpretation, and teachings aligned with The Word without compromise!

8. PRAY! Prayers for the Church will truly be the hands and feet of the Lord reaching out to those in need and also sharing an encouraging word to also include Pastors and Ministers!

9. PRAY! For those who are vaccinated.

Remember: The church is not the building. Make an altar in your home for GOD. Every day meet HIM, at that altar.
**********************************************************************************************************************************************
"The LORD is not slack concerning HIS promise, as some men count slackness; but is longsuffering to us-ward, NOT WILLING that any should perish, but that all should come to REPENTANCE. But the day of the LORD will come as a thief in the night; in the which, the heavens shall pass away with a great noise, and the elements shall melt with fervent heat, the earth and the works that are therein shall be burned up". II Peter 3:9-10
Love you!
Pastor Jen
Labour not for the meat which perisheth, but for that meat which endureth unto everlasting life, which the Son of man shall give unto you: for him hath God the Father sealed. John 6:27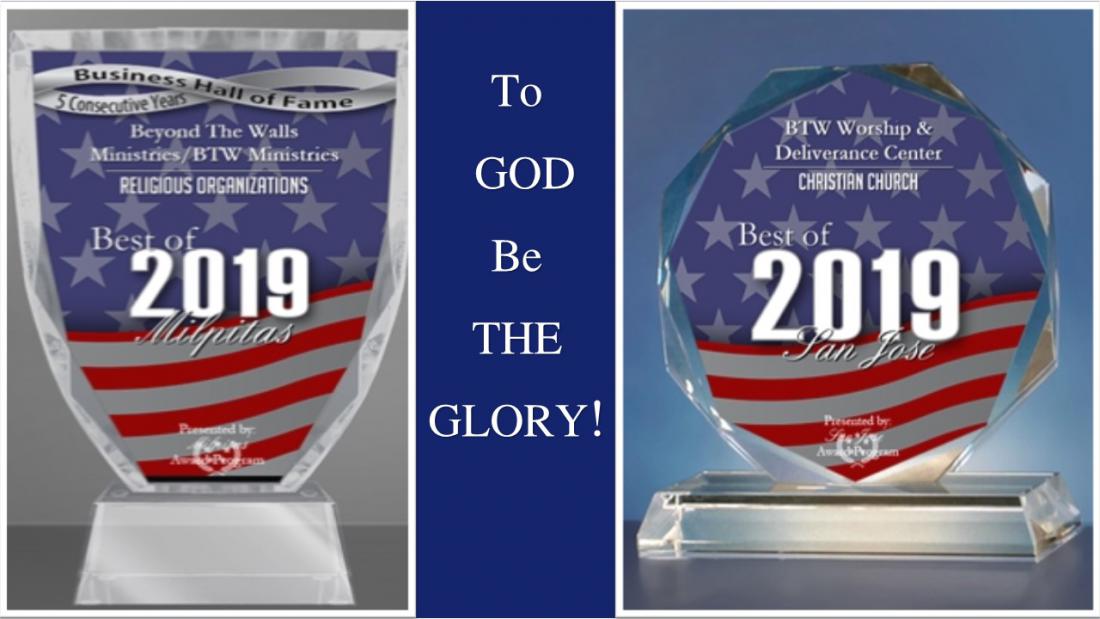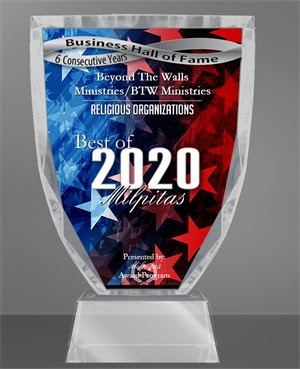 Thank you for your donation!

Daily Bible Verse
5/14/2021
But I am trusting you, O LORD, saying, "You are my God!" My future is in your hands. Rescue me from those who hunt me down relentlessly. Psalm 31:14-15