"The devil knows that when women find out who they really are and how they play a significant role in his downfall, his kingdom will come to an abrupt end. In fact, GOD threatened satan with the anger of the woman and her seed, and he announced a rematch in which satan will be the defeated one." Ed Silvoso - Women God's Secret Weapon
JOIN US IN HONORING WOMEN WHO SAID YES TO GOD!
EMAIL:PRAY@BTWMINISTRIES.ORG for more information
We will be taking temperatures at the door and a brief COVID-19 survey. Masks will be given to those who do not have one. Gloves will be provided upon request. Hotel rooms have been reserved for any BTW overnight guest. Each room will be sanitized according to the hotel COVID-19 standards. We have 75 seats reserved, in a room capacity for 150, we will not go over 75 guests. The service will be on Periscope and FB for online viewing. Look forward to seeing you.
********************************************************************************************************************
CNN showed a pictorial of what "a world looks like with just over 1 degree of global warming. The planet could get much hotter" -

Imagine living in an atmosphere where the temperature is so hot you can barely breathe. You long for water, there is none. You fight for your next breath...wishing you would die. The sounds of screams all around you are penetrating the invisible walls. One more time you gasp for your next breathe of air. Your mind is tormented with all the decisions and choices you made to get you in this place. The flames are so hot, you pray for them to consume your entire body. You, my friend, are in hell! satan is laughing at you. He tricked you! You bought into the lies of the EVIL ONE. One more person to keep him company in the ETERNAL FLAMES! It's too late to remember all the times of your disobedience. The times YOU rejected GOD. Your late-night rendezvous of fornication, adultery, orgies, drinking, drugs, betrayal, and deceit. Living your days of lies, stealing, gossiping, judgment, and criticizing others. What you did not understand is JESUS had already died for all your sins. All you had to do was REPENT! Turn away from your sin, it separated you from GOD. satan knew that his tools of this world would take you further from GOD. You believed his lies...You died in your sin. When all GOD wanted was to love you. "For GOD SO LOVED the WORLD, (that's you) that HE gave HIS only begotten SON, that whosoever (that's you) believeth in HIM should NOT perish, but have eternal life.(that's you) John 3:16
IT'S NOT TOO LATE!, You are still living. You are still on this earth, GOD brought you to this website, because HE loves you and doesn't want you to perish, to live a life of ETERNAL DAMNATION.
JESUS LOVES YOU! YES YOU!
HOWEVER!
If you think the air quality is unbreathable.
If you think you have experienced the hottest temperature in the history of the nation.
Keep living in sin.
Keep telling yourself GOD is not real.
Keep NOT repenting.
Keep NOT forgiving, NOT loving.
Keep killing,
Keep being mean,
Keep back biting.
Keep gossiping, judging.
Keep up the criticism, anger, and fighting.
Keep hating.
Keep up the racism attitude.
Keep thinking you are better than others.
Keep hurting the homeless, single parents, elderly.
Keep being disobedient to parents,
Keep up your lies.
Keep lusting.
Keep fornicating.
Keep masturbating, watching pornography.
Keep committing adultery.
Keep drinking.
Keep abusing your body with drugs.
Keep up the Beastiality acts.
Keep dishonoring your bodies among yourselves.
Keep calling what is good, "bad".
Keep, calling what is bad, "good."
Keep, keeping company with those who love the world. "Bad company corrupts good morals.
Keep walking in the "counsel of the ungodly."
Keep dishonoring your wife.
Keep cheating and stealing.
Keep disrespecting your husband.
Keep neglecting, harming, and cussing at your children.
KEEP DOING IT ALL!!!
Your end IS in HELL'S Eternal Flame of Fire.....
IT IS WAITING!......JUST FOR YOU!

IN HIS LOVE!
Dr. JJMB Chapman - Senior Pastor
GOD WOULD NONE SHOULD PERISH! NOT EVEN YOU!
REPENT! For the KINGDOM of HEAVEN is at hand.
******************************************************************************
Noonday prayer Monday through Sunday
Call: 408.444.6499
PRAYING for KINGDOM WOMEN on Wednesdays at 8:00 PM PRAYING for KINGDOM MEN on Thursdays at 8:00 PM
PDT-408.444.6499
Fasting and Prayer times on Wednesdays and Thursdays
Times: 7:00am, 12noon, 8:00pm
ONE NATION UNDER GOD! GOD THE FATHER, GOD THE SON, GOD THE HOLY SPIRIT!!
We will not give in to FEAR, we choose to TRUST in
GOD THE FATHER!
"PSALM 91" READ IT EVERYDAY WITH US. AS WE DECLARE GODS WORD OVER OUR NATION!
PRAYER LIST
Pray for the healing of our government leaders, the nation, California, Santa Clara County, our community, and neighborhoods. Pray for the leaders of Santa Clara County Mayor Gavin Newson, Dave Cortese, Cindy Chavez, Joe Simitian, Mike Wasserman.
Pray for PRESIDENT TRUMP! (satan CAN NOT do anything without the permission of GOD. Either HIS permissive will or HIS DIVINE WILL. GOD is Sovereign) Pray!! And TRUST GOD for the outcome. Do your part! PRAY!!
1. PRAY! Those struggling with fear, anger, addictions, and suicidal thoughts.

2. PRAY! For the ill and those needing God's Healing Touch.

3. PRAY! Provision and peace for those without work/income.

4. PRAY! The lost, unsaved, hopeless, prodigals, the lukewarm and cold-hearted, atheist and agnostics.

5. PRAY! Prayers for wisdom, protection, discernment, and a drawing closer to the Lord for our President, his entire household, and office administration.

6. PRAY! Truth, justice, and the fear of the Lord (beginning of Wisdom) to arise within our governmental leaders!

7. PRAY! Prayers that the Church, in general, will not return to what it was before COVID-19. For Pastors and Ministers will set aside enough time to allow the Lord to speak and
Holy Spirit to flow as we wait upon Him...His Agenda, not man's...His Kingdom come, not man's...salvations, deliverances, healings, words of knowledge, tongues with interpretation, and teachings aligned with The Word without compromise!

8. PRAY! Prayers that the Church will truly be the hands and feet of the Lord reaching out to those in need and also sharing an encouraging word to also include Pastors and Ministers!

9. PRAY! Prayers for essential workers, law enforcement, firefighters, and military, doctors, nurses, First Responders, and EMTs.

Remember: The church is not the building. Make an altar in your home for GOD. Every day meet HIM, at that altar.
**********************************************************************************************************************************************
"The LORD is not slack concerning HIS promise, as some men count slackness; but is longsuffering to us-ward, NOT WILLING that any should perish, but that all should come to REPENTANCE. But the day of the LORD will come as a thief in the night; in the which, the heavens shall pass away with a great noise, and the elements shall melt with fervent heat, the earth and the works that are therein shall be burned up". II Peter 3:9-10
Love you!
Pastor Jen
Labour not for the meat which perisheth, but for that meat which endureth unto everlasting life, which the Son of man shall give unto you: for him hath God the Father sealed. John 6:27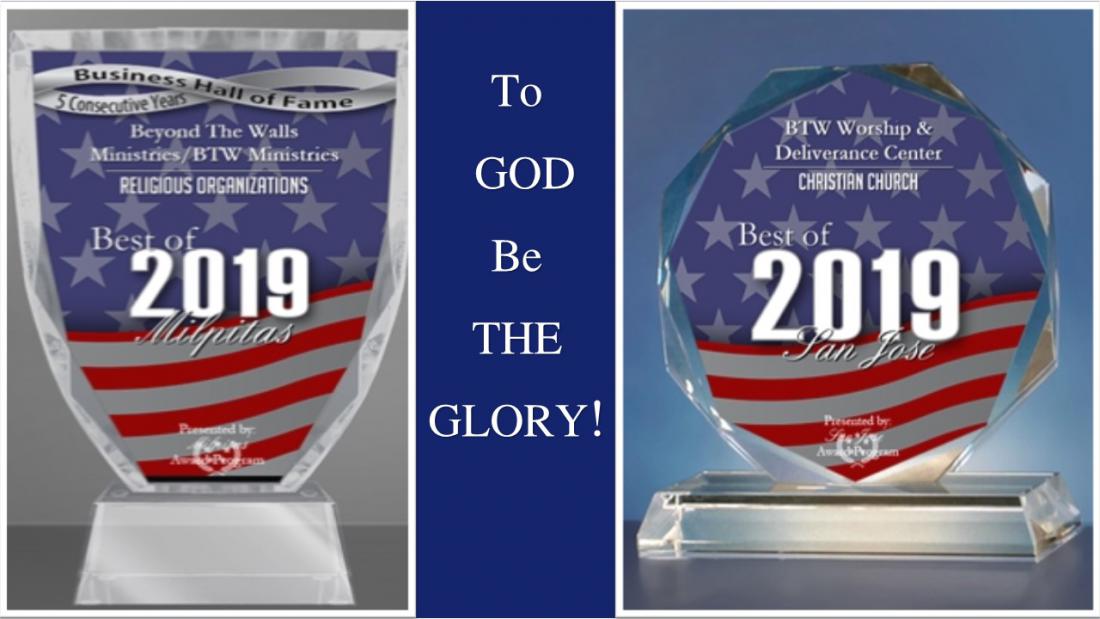 Thank you for your donation!

Daily Bible Verse
11/28/2020
I wish everyone could get along without marrying, just as I do. But we are not all the same. God gives some the gift of marriage, and to others he gives the gift of singleness. 1 Corinthians 7:7 NLT