Apostle/Pastor Jenni'fer JMB Chapman is God's Woman. Her late father, Pastor Dr. Thomas Edison Chapman raised her in Cleveland Ohio. He is the founding Pastor of Avon Avenue Baptist Church.
When asked, what the most memorable experience with her father she stated; "it was the night I witnessed him bring a man into our home who had just attempted to steal my father's car. Daddy brought the man into the house, read him the bible and gave him God's "salvation plan".
That was a defining moment in my life."
As a teen, she moved to Long Beach California. Under the founding pastorate of John McClung Sr. of the Living Word Missionary Baptist Church. It was under the direction of Pastor McClung, she learned the word of GOD and was taught how to evangelize in the streets of Long Beach California.
When asked, what was the most memorable experience with her spiritual father?
She stated; "Pastor McClung started a small coffee house in Long Beach California, which was located in a high crime area for drug addicts, gangsters, prostitutes, and pimps.
I witnessed a show of love which forever changed my life. He was a compassionate man, who loved God and it was displayed in his walk and how he treated others."
As the founder of Beyond The Walls Ministries International, she is a woman of GOD with a passion for HIS presence. Worship is a lifestyle for her, she reaches "beyond the walls" of the church to help heal God's children.
Those who are broken in various areas of their lives.
"My hands are used to serve His people, my arms to hold them, my heart to pray for them, my eyes to reflect HIS Love. I am only but a flawed individual, loving flawed people with HIS DIVINE LOVE."
and trials she has faced and the pain, rejection, hurt, brokenness As a called Servant of GOD, she operates under a deliverance, Apostolic, and Prophetic anointing. From within her own experience of overcame. She believes it is the power of the WORD of GOD, the leading of the Holy SPIRIT, and the Love of GOD which ministers to the people she serves.
For three years, she served as Chaplain of The Salvation Army Rehabilitation Center serving men and their families. Located in San Jose, California. She ministered and counseled with numerous men who were going through rehabilitation for substance and alcohol abuse. Many of these men were baptized, and lives restored to Christ. While others were introduced to God for the first time. These men were affectionally known as "my guys", God's undiscovered treasure.
She led the deliverance tent of Argentinian Evangelist Carlos Annacondia which was featured LIVE on GOD TV, direct from San Francisco's Civic Center Plaza, during his Bay Area crusade, in 2009. There were 256 people counted for that evening were brought into the tent and delivered from demonic spirits and brought to a place of salvation.
She hosts conferences in the Bay Area on a regular basis. Most of these conferences deal with everyday spiritual warfare. Subjects such as; Tormented by Rejection, Abuse, Forgiveness, Celebration of Halloween, I am a Christian Now What, Woman Be Thou Refreshed and much more. One of these conferences were by G. Craig Lewis of Ex-Ministries. She believes he has a word for the youth of the community.
She served under the leadership of Pastor Paul Shepherd of Destiny Center formally known as Abundant Life Christian Fellowship, as his deliverance minister.
in a local apartment swimming baptism for 18 people ". What was intended for a single baptism service turned out to be a The Three Baptisms of ChristWithin the first two months after hearing those words, she gave a message, ""no longer will you be called S.W.A.T. but Beyond The Walls Ministries. You are to go beyond the walls of the church to marry those who are shacking up, to take communion to those who are bedridden, to baptize those in my name, to set the captive free those who are bound." Beyond The Walls Ministries is also formally known as S.W.A.T. (Spiritual Warfare Attack Team), years into the ministry she heard the voice of God, say pool. It was an amazing experience!
To pre-marital couples, she offers extensive counseling. You will hear her say, "my goal is to break you up with the truth that marriage is a commitment, not a feeling. The day of the wedding is the celebration of a lifelong courtship." She has married countless couples.
God consistently uses her as HIS conduit of authority and power over the enemy, and she is faithful to give HIM all the GLORY for each healing and deliverance. Often times you will hear her say, "I can't deliver an ant from an ant farm, so I surrender to God for each person to be delivered. If God does not give me direct word of knowledge of the origin or problem with the person, HE has not given me permission to work with them." She teaches classes, gives conferences and ministers the word of God, faithfully.
Deliverance is her calling. Often she travels to homes to pray (cast out) unseen guests, give communion and minister HIS Love. She continues to seek and do the will of God.
Apostle Chapman is a Licensed Master Life Coach and Licensed Pastoral Counselor, a Licensed Clinical Christian Therapist, holds a degree in Theology, and Psychology and a Doctorate in Divinity. Her goal is to equip herself to help GOD'S people at the core of their nature.
She is registered with The International Coach Federation as a Master Life Coach, and International Association of Professional Life Coaches. She founded Rhema Life Institute, which is a college for emerging life coaches. The school offers classes in Spiritual Warfare, Biblical Counseling and Pastoral Counseling for Pastors and laymen.
Her motto is, "HE must become greater and greater, and I must become less and less". John 3:30
She is the mother of four children, who are her earthly treasures. Yet, GOD holds the first and number one priority of her life and heart.
James 5:16 states; "The effectual fervent prayers of a righteous man availeth much". Please remember her daily in your prayers for this ministry.
E-mail her at pastorjc@btwministries.org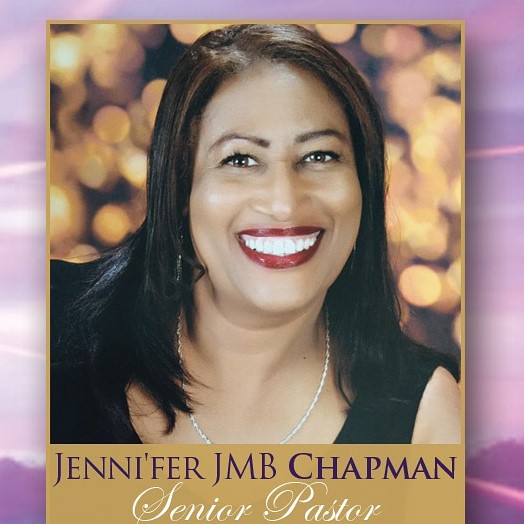 B.T.W. Ministries Staff

Daily Bible Verse
3/19/2019
But when I am afraid, I put my trust in you. Psalm 56:3 (NLT)